What is distributed audio?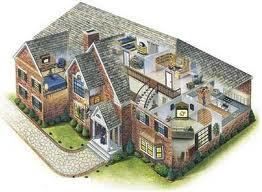 To put it simply, multiple audio devices can be accessed from multiple areas in your home. This is accomplished via in wall keypads,smartphones,tablets, and a variety of different speakers.
Most systems allow several inputs that can be located anywhere in your home. The amount of rooms you have audio in is totally your choice.
WAV carries a wide variety of systems from 1 input with 4 zones to unlimited inputs with unlimited zones and everything in between.
Whether it be one room or many rooms, WAV has the right products for your needs.
We offer a wide variety of speakers including hidden (invisible) speakers
Audio Sources can be input and controlled wirelessly
All wired controllers are about the size of a light switch                  
All systems can be retrofitted to existing homes